First, I need to get right out there and say that Apologia is one of my favorite companies. We have used quite a few of their products in the past. When I was offered the chance to review
I Don't Have Enough Faith to be an Atheist
with the corresponding workbook, I jumped at it. For the purposes of this review I read it as an adult and followed along with the workbook.
I grew up going to church and believing in God doesn't require a lot of thought, I just do, but there are many people who question everything and don't believe. This book is for them or for you to learn how to articulate why you believe and have the facts to prove your point. I will admit that some of the science information made my head spin and I will need to read parts of it again to better understand. I did not study logic in school so some of the logic arguments flew right over my head. So far we have not chosen to study logic in our home because I have a struggling learner. Students studying in a classical method would do well with this curriculum, in my opinion. The corresponding workbook from Apologia really makes the lessons pop. Without the workbook I would not of understood some of the lessons that were presented in the book as well. This is going to sound weird but I enjoyed the workbook from Apologia more than the actual reading material in I Don't Have Enough Faith to be an Atheist. This is definitely a course of study for high school students. The softcover book,
I Don't Have Enough Faith to be an Atheist
retails for $16.00 and
The Companion Workbook
sold in a spiral bound softcover retails for $33.00. Here is how it all comes together:
Read the appointed chapter from I Don't Have to Be an Atheist.
Hook Section of workbook - This will have information reminding you of what you read in the chapter and will have questions to warm up your brain.
Book Section - This section takes you deeper with testing your knowledge and comprehension of the chapter.
Look Section - This section has research assignments to further your understanding of the material.
Took Section - This last section will summarize the chapter and help apply the studied material to your life.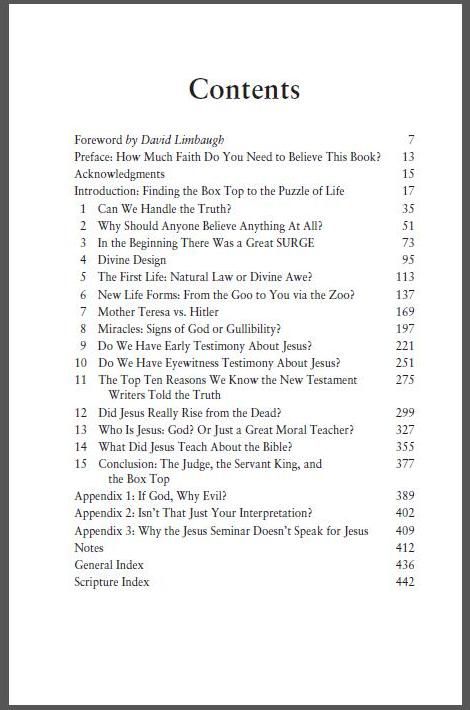 The authors recommend taking two to three weeks to read each chapter and complete the study questions and assignments. This means the material would be finished in less than nine months. We do plan on using this in the 11th or 12th grade with our daughter to prepare her to answer any questions that might come her way. Once I finished with the review material my husband snatched it right up to us for his morning devotions. He loves this type of Bible materials plus he is going through the program so that he can help Grace with it in the future. In the Bible we are called upon to answer all questions and know how to defend our faith. This book will definitely prepare you for that mission.
Find out what other TOS Reviewers think of this product by visiting
TOS Review Crew
.
Disclaimer: As a member of the TOS Crew, I received this product at no cost to me in exchange for my honest review. All opinions are mine.