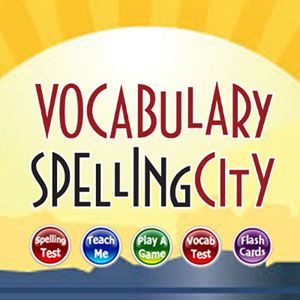 When Grace was in 4th - 6th grade she had a fair amount of trouble with spelling words. We used various workbooks to improve her spelling woes, but one of our favorite resources was
VocabularySpellingCity
. Now fast forward to the 9th grade and we are getting to use it again. We were offered a chance to review the
Premium Membership
at
VocabularySpellingCity
through the TOS Review Crew. We were excited to check it out again and see what had been added since our last visit. Plus at that time we only had the free membership. Now we could do and see all that is available on the website. Let's start off with some of the basics.
For the review we were given a one year premium membership to VocabularySpellingCity. This program is recommended for students from kindergarten to 12th grade. A Premium membership retails for $29.99. This membership is good for 1-5 students to participate per family. Other packages are available for larger families, groups, and classrooms. Here are some of the benefits of a premium membership:
Spelling, Vocabulary, and Writing
Saving Custom Word Lists
Handwriting Worksheets
Language Arts
Flashcards
More than 25 Games
Student Progress Tracking
Separate Student Logins
The Ability to Assign Work to the Student
No Ads and Technical Support
You could look at this website as just about a complete language arts program for your student to use on a daily basis.
Word Lists - This program gives the parent the ability to create their own word lists or use lists other parents have created. These lists can be search by grade level or through other criteria such as; Dolch-Sight Words, Compounds Words, Geography Lists, Other Teacher's Lists, and so many more.
Teaching Resources - The teaching resources page is simply that, lots of resources for teaching language arts. One section actually has video lessons to explain different concepts to the student. These lessons include but are not limited to analogies, compound words, homophones, parts of speech, and so many more. Another section has useful word lists and how to integrate them into other studies. This page also provides research and information about teaching language arts provided through articles for teachers and parents to read. The fourth section of this page contains more information for teachers on how to bring the program to their classroom and answers to frequently asked questions.
Videos and Frequently Asked Questions - This section is pretty self explanatory. Oodles and oodles of videos to help use and enhance the program in your home or classroom.
Premium Membership - Lots of the above mentioned resources are not available in the free membership.
Assignments and Tracking - Specific tasks can be assigned to each student to complete. The assignments page is very easy to understand and navigate. Once the student completes the tasks the teacher/parent can view the progress and make adjustments if needed.
Apps - VocabularySpellingCity is now available on Apple and Android devices as well as kindle. How fun is that!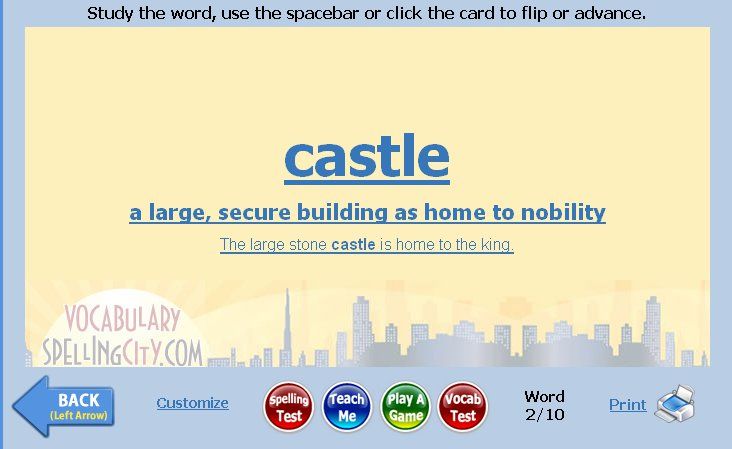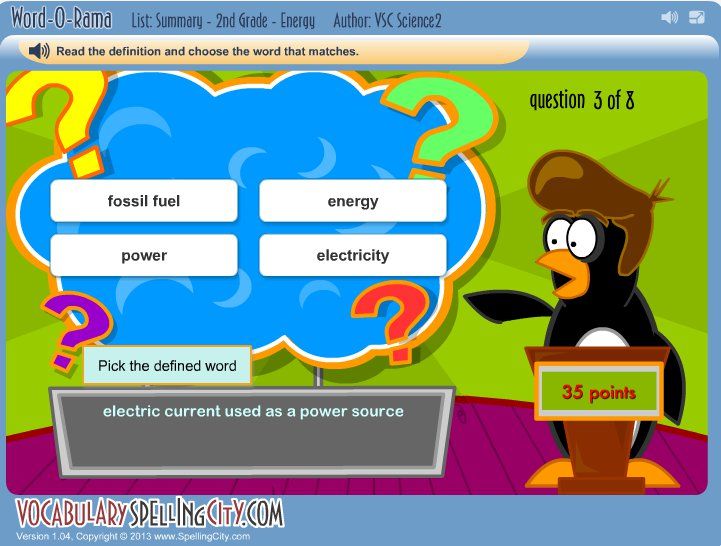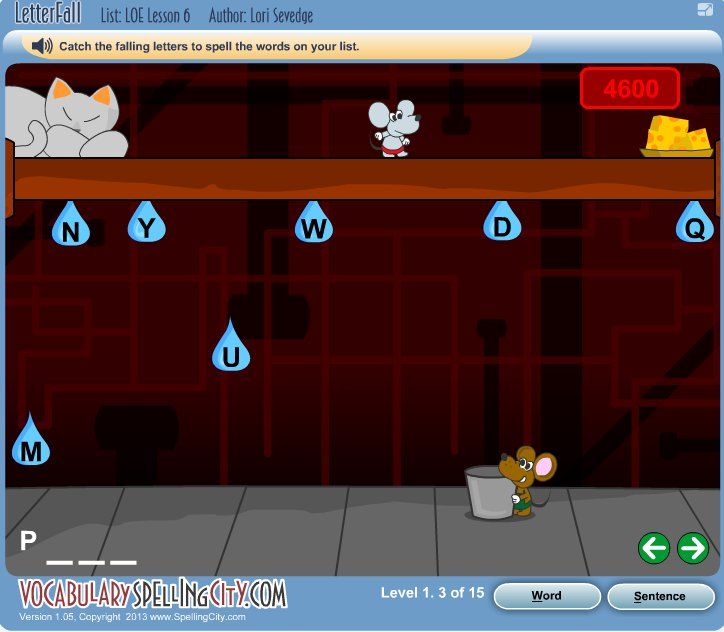 How We Used the Program and What We Thought:
Currently we do not use any spelling programs therefore we don't have any specific spelling lists to use with this program. What we did have was vocabulary lists. We have another vocabulary program we are using this year to slowly prepare Grace for the SAT in a couple of years. It was very easy to simply use our current vocabulary words and implement them into VocabularySpellingCity. Normally I would have Grace study the words daily, flashcard style, then I would have to create my own quiz each week. Now that we are reviewing VocabularySpelling City the process is much easier. Each week I take the 10 word vocabulary list and create a word list in the program. Grace uses the program a few minutes each morning to review the words through online flashcards and plays a few games to help the words and definitions to stick. At the end of the week she takes the quiz online then we move on to the next 10 word list. Easy peasy, no muss no fuss. We also watched most of the language arts video lessons to review concepts Grace had forgotten. The price of $29.99 for the premium membership is right on target and worth every penny. Great program with so much to offer.
Also visit the
TOS Review Crew
to see what other families thought of this product.