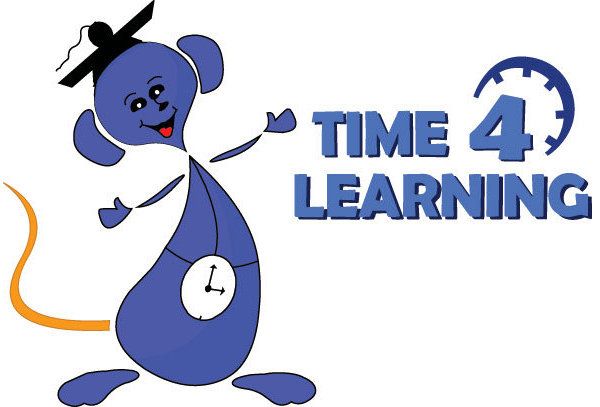 Have you been looking for a complete curriculum online for your computer loving student? Technology has come a long way over the years. This technology has made available many online, interactive products that you can use to teach your child at home. We were asked to use and review a type of product in this genre,
Time4Learning
. Time4Learning is an online curriculum program for any age student, preschool - high school. This program is not only used for homeschool students but also for after school help and over the summer remediation. Time4Learning has available a plethora of lessons for preschool through 8th grade including; math, language arts, science, and social studies. After using the program for 30 days an added bonus of art lessons will become available. There is so much information to share about
Time4Learning
that I will break this review down into sections and hopefully not miss any of the important and interesting parts that might intrigue you to try it.
As I mentioned above, this product is available for preschool - high school. For this review we will concentrate on preschool - 8th grade. We were chosen to review the 8th grade (Grace just started her 9th grade year) section. Currently for this age range the product retails for $19.95 a month for one student. Each child after the first will have a discounted rate of $14.95 per student. For those with high schoolers that rate would be $30.00 a month which includes 4 courses. Time4Learning can be used on a Mac or PC but because of flash technology being utilized for the program it cannot be used with ipads. It is strongly recommended to have fast Internet access to get the full benefits of the program. For the review we were given a six month subscription. Setting up our account was very easy and we have had absolutely no problems with using the program with the exception of the playground area which I will talk about later in the review.
Eighth graders have access to math, language arts, science and social studies. Even though eighth graders have access to science and social studies they are actually viewing and using materials for sixth grade level because that is as high a level as it goes for those subjects. When setting up the initial account the parent will choose the grade level they wish their child to be placed in. This will give the student the choice of the grade level above and below the grade chosen. For example: If 7th grade is chosen then the student can use materials in the 6th grade and 8th as well as the 7th. Below you will find some topics to be studied in each subject area:
Language Arts Extensions
Poetry
Strategies to Editing
Sentence Types
Short Stories
Language Arts
Vocabulary Skills
Analyzing Literature
Reading and Writing
Math
Probability
Graphing
Measurement
Real Numbers
Science
Properties of Matter
Human Body
Earth, Moon and Sun
Social Studies
Roaring Twenties
Civil War
The Cold War
Of course this is just a smattering of all the topics available in each subject area.
During the course of this review time we have tried a few lessons from each subject area. Grace enjoyed her time in the language arts sections learning about Greek and Latin root words. She also like learning about Drug and alcohol awareness in the science section. One week we sat at the table and listened to the section in social studies pertaining to the causes of the Civil War. We found ourselves spending most of our time with the language arts and science sections. I would say we used the program around three times a week with each session about 20 minutes or longer. The time usually depended on how long the lesson lasted which was never more than 20 or so minutes. We found the material to be at grade level but Grace felt the presentation of the material was a bit young for her tastes.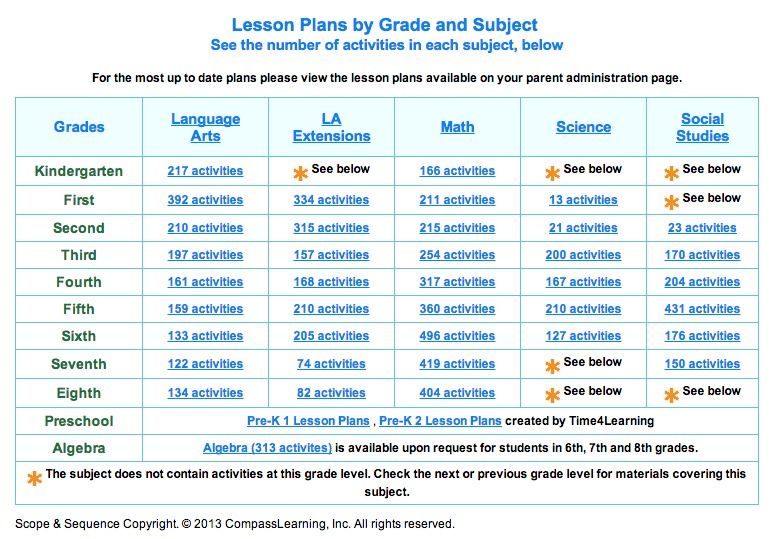 The playground section allows students to play various games that revolve around learning, critical thinking, and just plain old fun. One great aspect of this section is that the parent can set up how long the child can play in this area each day. Once the timer runs down they will not be allowed to play anymore. In all honesty we didn't spend any time here. The first reason being all the games seemed to childish to hold Grace's interest. The second reason was every time I tried to go to an activity I was given a message that stated there was a technical issue that the company was working on. If Grace would have been really interested in this area I would have contacted the company about fixing it, but since that was not the case for us it didn't have a lot of relevance in our opinion of the product.
Another section available to parents is the Parent Community and Forums section. In this section there are many different forums ready to use. Some are categorized in age groups and others by the state you live in. If I had planned to use this curriculum as my main curriculum for the year, the forums would be very useful to me.
Our favorite part so far of the curriculum has been meeting Furnace, Tickles, and Ruby with the Time4Art program. This program becomes available to you 30 days after starting Time4Learning. Here the student will learn about art history, and creating art. We have just touched the surface of this part of the program because it was made available to us just a few days ago. I am positive we will continue to use this portion of the program until our subscription runs out. If I had a younger child in say preschool - 5th grade I personally would be more apt to use a program like Time4Learning. Now that we are in a high school grade level I would not see myself using this type of program often. Absolutely nothing against Time4Learning just not our cup of tea. We are more eclectic in the types of materials we enjoy using, especially lots of books.
Check out the
Time4Learning
website and see if it is a good fit for your child/family.
Also take a look at what other
TOS Crew Families
thought about Time4Learning.