To me politics and elections are very confusing. As a student I didn't truly understand all the ins and outs of running a campaign and how a politician actually got elected. Then adulthood came and every four years I would go cast my vote, then watch the news coverage of who was winning. The graphics on the screen clued me into who was winning, by the color in red or blue state on the map of the United States Of course this won't help Grace at all if I don't know this stuff. I had always planned to wait until 11th or 12th grade, when she needed a government credit to relearn and teach her this material. Well, all that changed when I was asked to review
The Presidential Game
through the TOS Review Crew.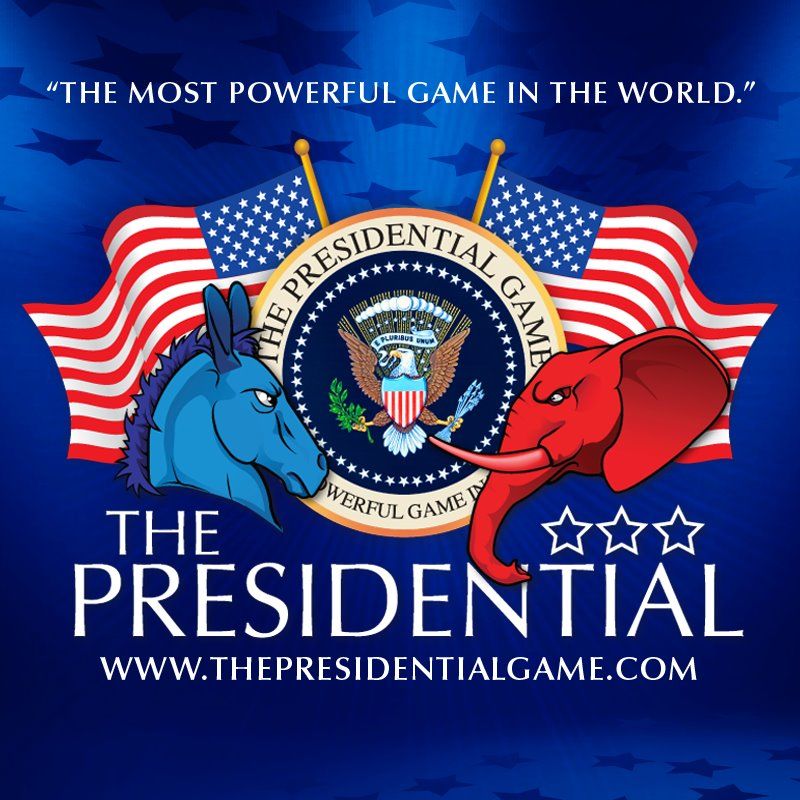 When our family was chosen for this review I was very excited but also a little trepadatious. My long time readers know that Grace is very leary of all things academic. This even includes fun board games. So when the game arrived in the mail I was apprehensive with presenting it to her. Hoping it wouldn't be the same old, "Do we have to do that, play that, etc.". I was pleasantly surprised with how much she enjoyed the game and even asked on her own for an immediate rematch. I was quite stunned with how competitive she became and got so into the game. I should probably replace the word "stunned" with "ecstatic". As a mom with a child that is not motivated by much, when something comes along that ignites a spark, I tend to get excited about it.
The Presidential Game
retails for $35.00 and is recommended for children 11 years and older. Grace is 14 years old and was able to comprehend the instructions and game play almost from the beginning. There was a slight learning curve for the first 3-5 plays in the first game.
The Presidential Game's purpose is to teach students how the electoral college works and ultimately how to win a campaign to become president. The game comes with a beautiful United States game board, dice, blue and red chips, fundraiser cards, score pad, and a code to use the online Electoral Webmap. According to the instructions the object of the game is:
"To win the Presidential election by capturing at least 270 of the 538 electoral votes."
Every time we played the game it came down to battles over the states that offered the most electoral votes. This opened many a discussion about how politicians would be doing the same as us in the game. Campaigning and fund raising in those states the most. The name of the game for us would always be to win California, Texas, Florida, and New York. Once we won one of those states, then we had to work hard to hold onto it; just like the Presidential candidates.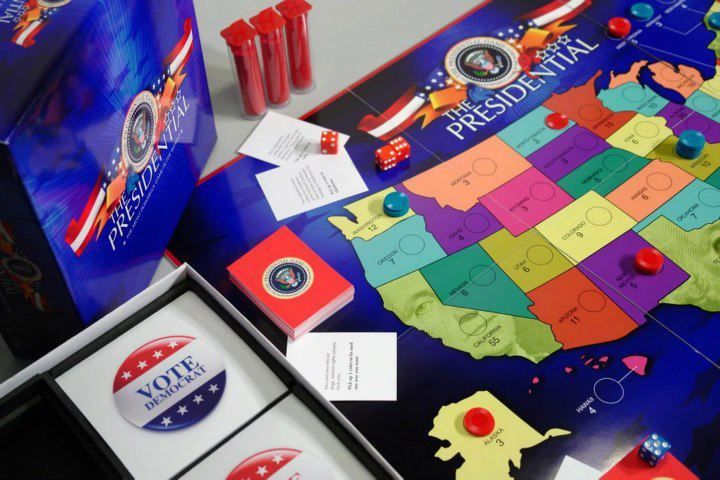 Our family really loved this game and it will be added to our shelf of games for future get togethers and family nights. I am trying to figure out a way to incorporate it into a class at my cooperative and create an entire class that revolves around the game. I think it is that fun. Plus you are learning in the process.
Also visit this
TOS Review Crew
to see what other families thought about this product.