Raising Real Men
is a website dedicated to teaching and appreciating raising boys. They also publish books through Great Waters Press. We were given the opportunity through TOS Review Crew to read and review
A Cry From Egypt
written by Hope Auer. Hope Auer is a home school graduate that has enjoyed writing stories since she was very young and has a passion for history, which has culminated in "The Promised Land Series".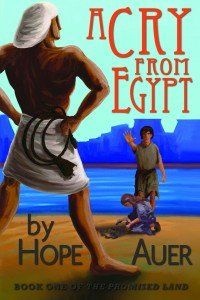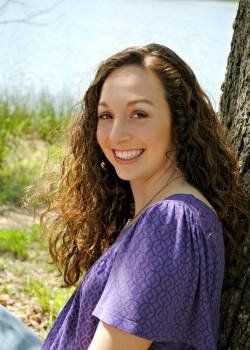 A Cry From Egypt is the first book released of The Promised Land Series. Have you ever wondered what it would be like to live in Ancient Egypt? How about living in Egypt as a Hebrew? What about witnessing the plagues of Egypt through the eyes of the Hebrews? If so, this is the book for you.
We read a chapter each day from A Cry From Egypt as a read aloud and also included it with our Bible Time. A Cry From Egypt follows a Hebrew family living in the land of Goshen leading up to the Exodus from Egypt. The characters, relationships, and struggles in this story are entertaining, educational, and started many thought provoking discussions between myself and Grace. Grace has really enjoyed the book and her favorite characters are Eitan and Ada. We have read a lot of historical fiction for Ancient Egypt over the past few years. A Cry From Egypt is by far the best. I found myself, as an adult, riveted to what would happen next. This book would be great as a read aloud or for your children to read themselves. The writer and publisher recommends for 8 yrs and older. Currently this book is available through
Raising Real Men
for $12.50. We received a physical book for this review. I loved this book and am waiting not so patiently for the 2nd book in the series to be released. Please go check this out and purchase a real gem for your family to share.
Visit
TOS Review Crew
to see what other reviewers think about A Cry From Egypt.
Disclaimer: As a member of the TOS Review Crew, I received this product at no cost to me in exchange for my honest review. All opinions are mine.