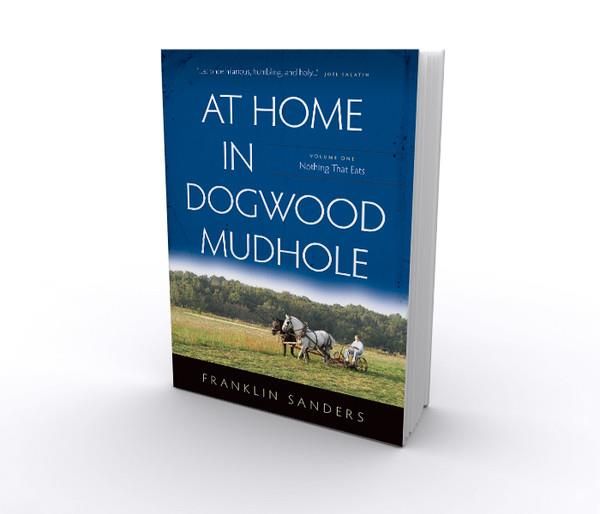 We have always as a family had a dream about owning a little farm and homesteading. So far a flock of chickens and gardening is as far as we have gotten. Something about living off the land, living a simple life, and not relying on others is a very attractive way of life to many folks, including myself. When I saw that the TOS Review Crew had a book about this type of lifestyle coming up on the vendor list, I thought it would be a perfect read for me. I did end up being picked for this review and was sent
At Home In Dogwood Mudhole
to read and review.
At Home In Dogwood Mudhole
came to me as a softcover book of 379 pages. This book currently retails for $22.95 for the paperback version and $16.95 for a digital edition. This book is mostly for adults but high schoolers could read it as well if they had an interest in farming and homesteading. The book I received is actually the first in a three volume series. This First Volume is "Nothing That Eats". The title is kind of funny in the fact that they accumulate many different types of animals that they need to feed.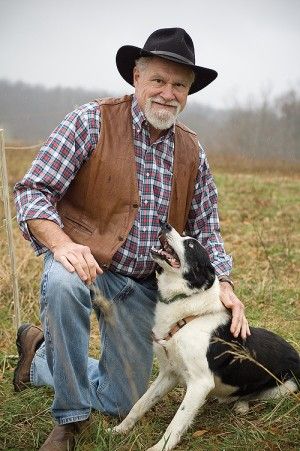 The author of this series is Franklin Sanders. Franklin Sanders started writing many years ago for his monthly newsletter, "The Moneychanger". The letters that he included in this newsletter have now become part of a book series. "The Moneychanger" is still available as a monthly newsletter and includes information and articles about Christian life, the metals business, health alternatives, and many more.
At Home in Dogwood Mudhole Volume One: Nothing That Eats
focuses on the family's original move to Dogwood Mudhole (which is a real place in Tennessee) and setting up their farm. A good portion of the book is letters about the family's love of Southern history and Civil War reenactments. Throughout the letters Franklin Sanders lists special places to visit and great inns and restaurants to patronize. The letters/articles begin in June 1995 and run through August 2002. It was interesting that as I was reading through the book as each month and year rolled by I was thinking about where I was in my life. Just like many others in this time period the Sanders family was anxious about Y2K and spent time preparing for the worst. This brought back memories of what we as a family, were also thinking about Y2K and what kind of problems might arise.
I enjoyed his tales of all the animals; horses, dogs, pigs, and chickens and the love he and his family had for them. Because of his thoughts and worries about Y2K I can only imagine what he might think about our economy today. I also enjoyed the fact that the book is written from a Southerner's perspective because I too am born and bred from the South. This book was not exactly what I was expecting, but that is okay. I was expecting more of a "how to" kind of book for homesteading like I see on the shelves at the bookstore. It was still a good read. I continue to have the dream of one day owning a wide stretch of land with a little farm on it. All kinds of animals and living a more simple life. Not simple in the sense of hard work but just less hectic with the world's trappings. Volume Two: Best Thing We Ever Did is also available by pre-order.