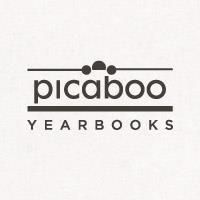 Remember when you were in school and the month of May rolled around. The anticipation of receiving the school yearbook was a big deal. Seeing pictures and candids of all your friends, getting signatures on the inside covers, and if you were like me - never liking your own class photo. Well, times they are a changing. Actually, they have changed dramatically since I was in school. The process of creating yearbooks has become so much easier over the years, and
Picaboo Yearbooks
has made it a snap to create affordable, easy, lasting memories. Our family was asked a couple of months ago to review
Picaboo Yearbooks
. I have to admit it was a blast!
Many folks may be wondering, "Hey, you're a homeschool family, what need would you have for creating a yearbook?" My answer would be that these books can be used in lots of different situations:
Family Memory Books
Presents for Grandparents and Other Family Members
Private Schools
Cooperatives
Churches
Camps
Actually your imagination could take you on so many paths of creation with this product.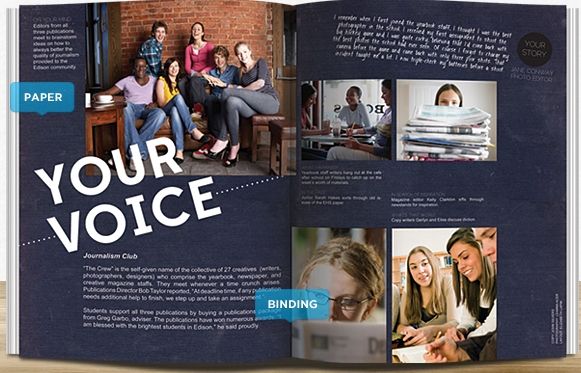 For this review we were given the opportunity to create a memory book that was a softcover 8 1/2 x 11 book and 20 pages in length. This set up will run you $8.49 plus shipping. More pages can be added for an extra cost. The extra per page charge is very reasonable ast .22 cents a page. To ship the first book you will pay $8.99 and .99 cents for every book after. Orders that are 50 or more books will receive free shipping. Every book that is ordered will also receive a free e-yearbook. Some points that really make this a great product are:
No Minimum Order
- This is a great feature. Most companies do have a minimum which makes it hard for small groups or organizations to use this type of product.
3-Week Turnaround - Not waiting months from the time you place your order is awesome. We actually got ours even faster than three weeks.
No Deadlines - This is also a biggie. In past years (like eons ago when I was in school) certain events that happened at the end of the year could not be added to the yearbook because it was past the deadline. With this product.....no worries. Once ordered - no matter when - three weeks later you have your book.
Adding To Books as Needed - In our particular situation I can add a page as an event transpires, leave the book open in my library and work on it all year. Remember - no deadlines. I can start the book in January, work on it throughout the year, and order it in November to give as a gift in December. Plus no charges until you actually place an order.
Customer Support - This came in very handy during my review. First off customer service is available 24 hours a day - 7 days a week by email. Online chat is also available 7 days a week 7am -8pm and if needed you can talk by phone with a representative. From first hand experience I can say that customer service was friendly, prompt, and helpful.
Tutorials - Picaboo's website has many video tutorials available to teach you how to use the product.
There are minimum computer system requirements that will make your experience with Picaboo easier. Those requirements can be found
here
.
How We Used the Product and What We Thought
I was very excited about this review from the very beginning for a couple of reasons. Creating a memory book for our family sounded fun but on a deeper level I knew I was considering Picaboo for a Yearbook Staff class through our Cooperative. So as I was reviewing this product I was looking at it through two sets of eyes. First a mom and then as a co-director of a Cooperative.
In the beginning there were a few glitches with using the program. Mainly dealing with uploading images to the program. Initially I started on Internet Explorer, but the images uploading kept freezing up the system. Next we moved to Google Chrome. That worked for awhile but then the same problems arose. That was when customer service became involved. They did express some helpful hints that would keep the software running more smoothly, such as: connecting your Internet cable directly to your computer during the uploading process (instead of relying on wireless) and using the Fire Fox Browser. Just switching over to the Fire Fox Browser seemed to solve all of my issues, which was a huge relief.
Okay, now we get into the fun part. If you were ever a scrapbooker, this product will definitely appeal to you. To me it is kind of like an amped up version of scrapbooking.At least in the sense of using it for home/personal purposes. So, looking at this product from a mom's perspective, I loved it!. The software is very user friendly. There is very little limits to what you can creatively do with this product. Let's move on to what you have to work with to create your pages:
Backgrounds - Thousands of backgrounds to chose from. The backgrounds are sectioned into categories such as themes, colors, designer, most used, and most viewed.
Photo Layout - The software gives you the option to create your own layouts or chose preformed photo layouts.
Photo Tools - Tools are available to crop and position photos. There are gadgets to allow you to change brightness, contrast, and opacity. Or to change the color of the photo to black and white or sepia. Tools are also available to create borders, shadow, corners, and even turns your uploaded photos in to shapes, like hearts, stars, and circles.
Stickers - This section so far has been a little disappointing to me. Stickers are available to add as accents to the created pages. I never really found any stickers that would go with my pages and there didn't seem to be many available even though the website stated there was. I haven't utilized this section very much and need to do a little more research.
Font and Text - Text can be added to any page with many different colors and font choices. Again I haven't utilized this section as much for my person book that was created, but will be using it much more for the Cooperative's Yearbook.
I will definitely continue to use this product on a personal level. Gifts for grandparents and other family members has just become very affordable. I will also be using this to create a Memory Book for our family each year.
From what I have seen so far, I will also be using this product to teach a Yearbook Staff class this August for one semester. The group will create a 20-30 page book of memories over the semester. Pages will consist of group class photos, recitals, art shows, drama productions, teacher pages, and candid shots. Picaboo has the option of creating a storefront to sale the yearbooks to parents. We plan on using this option as a fundraiser for the Cooperative. I am so looking forward to seeing what my artistically talented Yearbook Class will come up with to create through Picaboo Yearbooks.
There is just no way I could cover everything that
Picaboo Yearbooks
has to offer. Please go check out their website and start creating.
Also visit
Tos Review Crew
and read what other families on the Crew thought about this product.