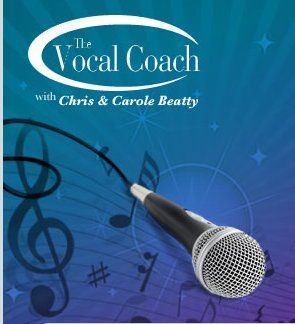 Vocal Coach
is a vocalist training company created by Chris and Carole Beatty. Chris and Carole have dedicated the last 40 years to training, coaching, and encouraging singers of all ages. They have taught privately, in workshops, and now can be found online. Chris and Carol have trained beginners all the way up to touring artists. We were offered the opportunity to review
Vocal Coach Singer
through the TOS Review Crew. Let's talk a bit about what Vocal Coach Singer is and what you will get. Included with your purchase would be: 7 training cds, 4 workout cds, instructional guidebook, and printable lead sheets for all the vocal exercises. It doesn't matter if the student is a beginner or experienced vocalist, the program will benefit them all. Vocal Coach Singer is worth over $2000.00 of one one one personal training time. Here are the topics that are covered in the cds:
7 Training CDs
Getting Started
Complete Breathing
Complete Warm Up
Complete Tone
Complete Expanding Your Range
Complete Diction
Complete Performance
4 Workout Cds
Daily Workout High Voice 1 and 2
Daily Workout Medium/Low Voice 1 and 2
Educational Tools
Instructional Guidebook
Printable Lead Sheets
Singer's Journal
Song Evaluation Forms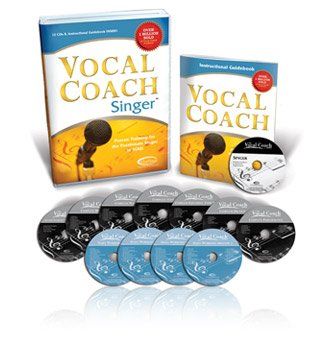 The program is set up to teach you all the basics from posture to performance. Vocal Coach Singer will not only teach a vocalist how to sing their best but also how to maintain their voice over the years. Here is a quote from the website,"Good voice technique based on the knowledge that the voice is a physical, mechanical and accoustial instrument and that good foundations will equip you to sing any style you can honestly relate to."
Why We Wanted to Review This Product and What We Thought:
I have sang in choirs my whole life. Starting in high school all the way up to church cantatas. Grace has followed in my footsteps doing the same, even singing in our adult choir's Christmas cantata last year. She also performs in at least one musical a year with our drama cooperative. When I saw the vendor interest form go up for Vocal Coach Singer I thought to myself, this is the perfect product for us. We received this product as mp3 downloads. First off I need to say that this is an abundance of downloads. Lots of material for your money. We have worked our way through most of the training cds. Some of this information is very familiar to us through our own choral director. Makes me wonder if she took a workshop from Chris and Carole at some point because she uses some of the same voice exercises. I do need to admit that Grace found the first training sessions a bit tedious. Some of the information she already knew and just wanted to get to the singing. Of course I am sure a lot of singers feel the same way in the beginning. Once they learn how much their voice will benefit from learning the basics, it will become clearer how much it is needed. Grace did not really enjoy the voice exercises and being a teenager felt some of them made her look and sound silly. With that said, she still understands that the points Chris and Carole were trying to get across with the exercises was important and needed to be learned to be a better vocalist. This is going to sound a bit vague, but we are still not sure if this product is a good fit for our family. Quite a bit of the information we already knew, but for a true beginner starting out this would be great. The program will teach them everything they need to know to produce a better sound with their voice. I do plan on us continuing the product in the future, especially to brush up on vocal exercises before musical performances.
The mp3 downloads of Vocal Coach Singer retail for $99.99.
The cds retail for $119.99.
Vocal Coach Singer is recommended for all ages, youth up through adults. Take a moment to go to
Vocal Coach
and look at all the products they have available.
To view what other reviewers thing about Vocal Coach products visit
TOS Review Crew
.
Disclaimer: As a member of the TOS Review Crew, I received this product at no cost to me for my honest review. All opinions are mine.