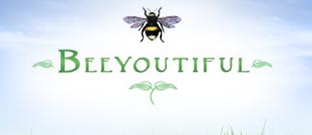 Beeyoutiful
is a company that offers products for healthy living. This company has so much available that I don't know where to start. Let me back up and give you a little background about my family and how we ended up reviewing these products. Two years ago my family started down a path of trying to live a more simply, healthy lifestyle. Are we there yet? Not by a long shot! But this is a marathon, not a sprint. We have all been raised to think a certain way and our bodies, behaviors, and habits show it. I have read and researched a lot about treating our bodies better and what to use to make that happen. So now that I got that out of the way - let's talk about this review.
Beeyoutiful
is all about the individual taking control of their own health. They obviously recognize the need for doctors in society, but also recognize the need for the products they sale. I was offered through TOS Review Crew a Beeyoutiful product set that included Berry Well, Miracle, Ow-Ease, Lip Balm, and an informational dvd. All together the products would total $53.00 but you would purchase them separately. So let's get down to the knitty gritty and talk about the products.
Berry Well
Berry Well
is an elderberry syrup plus other ingredients used for allergies, flus, and colds. Berry Well can be used once you get sick to shorten the days of the illness or if someone in your family is sick to keep you from getting it too. Four days after receiving this in the mail both my 22 year old son and 13 year old daughter woke up sick. This was a golden opportunity to try the product in a controlled situation. My son was all about using it and took the recommended dosage every 3 hours. My daughter who hates all medicine refused to take it. The next day my son's symptoms were already 50 - 75 percent gone while my daughters were the same. My husband had an opportunity to use it in the past couple of weeks for his allergies and noticed improvement too. This product retails for $19.75 and I believe it is worth every penny.
Miracle Skin Salve
Miracle Skin Salve
is used to treat cuts, abrasions, bites, stings, diaper rash, minor burns, cold sores and so much more. So far I have used this for minor burns from cooking and it worked like a charm. The ingredients of this product include: coconut and olive oil, beeswax, plantain, comfrey root, propolis, lavender essential oil, and rosemary essential oi. Doesn't that sound like a lot of good for YOU stuff. Some of my readers may remember my recent experience with banana juice burns - I really wish I would of had the miracle salve around to help. Miracle Skin Salve 2 oz. retails for $15.00
Ow-Ease Stick

Ow-Ease Stick
is to be used on bumps, bruises, and sprains. I jokingly told my husband that I needed to use this product for something so if he felt the need to get a bump, bruise or sprain, I was ready. After a bruise occurs, use ow-ease and it will cut in half the recovery time. Ow-Ease ingredients include a blend of beeswax, olive and coconut oil, along with herbs and essential oils. Ow-Ease Stick retails for $15.00
All Natural Lip Balm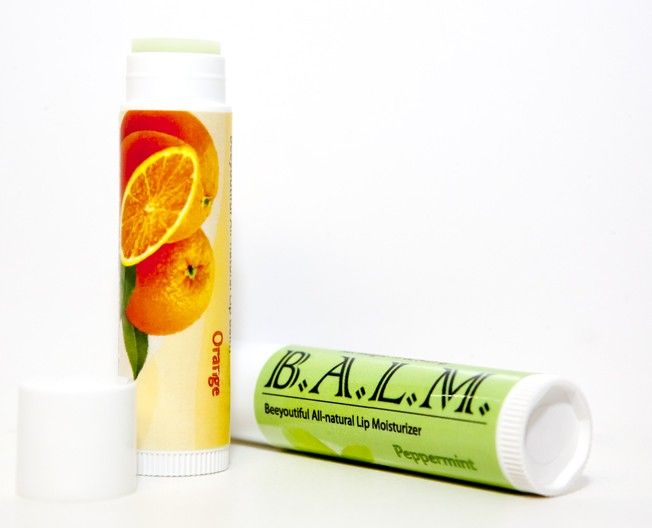 One beauty item I cannot live without is lip balm. I easily apply it 5-10 times a day. When I received
Beautiful All Natural Lip Balm
I had just ran out of my current tube. It arrived in the nick of time. The ingredients included are grape seed oil, shea butter, beeswax, and essential oils. All natural, all soothing. The lip balm comes in two flavors, peppermint and orange, and retails for $3.00. I would have to say this was my personal favorite. I never leave home without it.
Beeyoutiful Views Dvd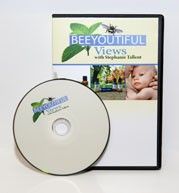 Beeyoutiful Views
is a dvd that explains how many of their products are to be used. Stephanie Tallent discusses how her family uses the products and how they have benefited her family. The dvd would be a good place to start with a low cost of $3.00.
I really enjoyed reviewing all the natural products in the set. I recommend them very highly. Please be sure and stop by
Beeyoutiful
and check out all their wonderful products.
To view what everyone else on the review crew thought visit the
TOS Review Crew
.
Disclaimer: As a member of the TOS Review Crew, I received this product at no cost to me in exchange for my honest review. All opinions are mine.