What Are Activity Bags and How Did They Get Started:
Activity Bags
was started by two home school moms, Paula and Sherri back in 2002. The whole idea of Activity Bags was started when Paula was looking for ideas to entertain her preschooler while she would work with her older children. Paula and Sherri did some brainstorming and their efforts produced Preschool Activities in a bag. That product has now morphed into other Activity in a Bag products such as : Science Experiments, Reading Games, Travel Activities, and Math Games. For this review my family was given the opportunity to review
Science Experiments in a Bag E-book 1
,
E-book 2
, and
E-book 3
. An Activity Bag has all the materials and instructions needed to perform an activity enclosed in a gallon plastic size bag. The company Activity Bags provides the instructions and you provide the materials. Many families that purchase the books of activities actually participate in swaps.
In a swap each family will put together 1, 10, 20 or more Activity Bags of the same activity. Other families do the same and then you swap. This means a family can come home from the swap with 10 - 25 different activity bags, depending on number of participants, to perform throughout the school year. All instructions to conduct a swap are located in the e- books.
What We Actually Reviewed: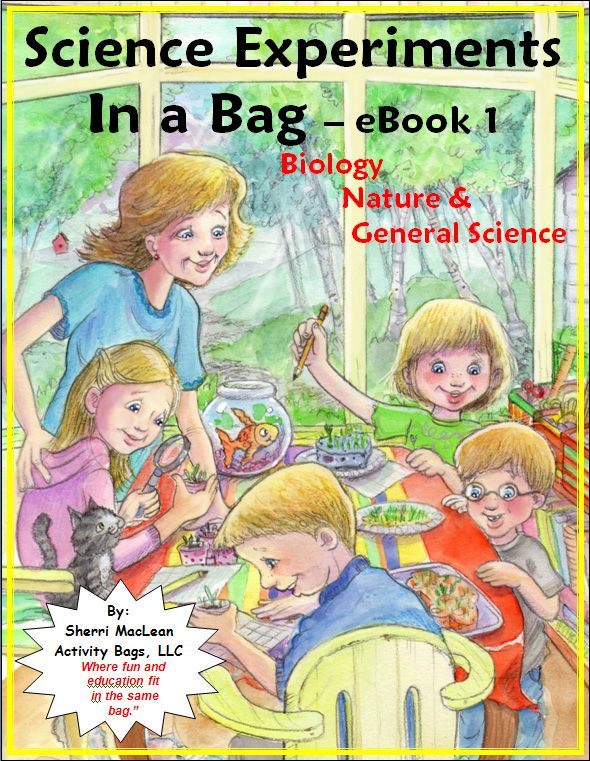 Science E-Book 1
This e-book includes 25 different activities pertaining to Biology, General Science and Nature.
Cost: 15.00
Age Range: K - 8th grade
Science E-Book 2
This e-book includes 25 more experiments pertaining to Chemistry, Human Body, and General Science.
Cost: 15.00
Age Range: K-8th grade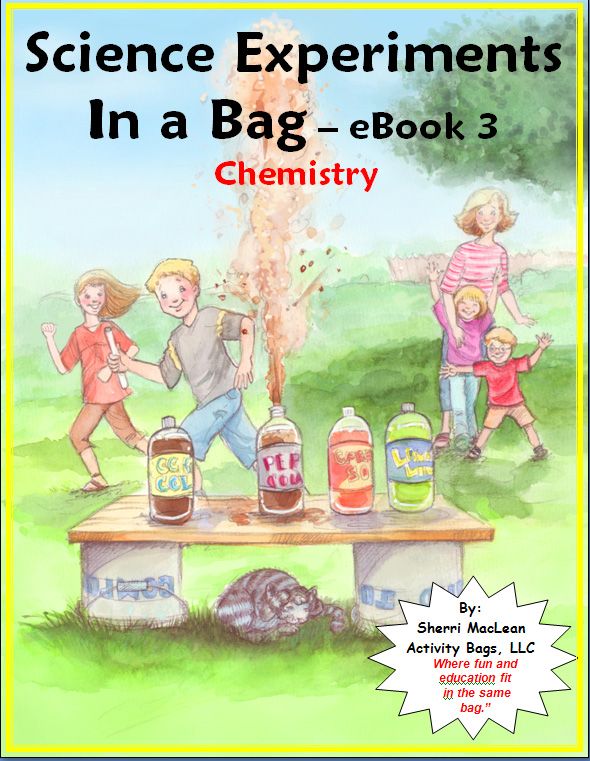 Science E-Book 3
This e-book contains 25 more experiments dealing with Chemistry.
Cost: 15.00
Age Range: K - 8th grade
We received each Science Experiment in a Bag book as E-books. All three e-books can be purchased together for $39.00.
How We Used It and What We Thought:
We used this product three times a week for our Science Studies. Each day we performed 1-2 of the experiments. The experiments were easy to follow, but had great science concepts behind them. It was actually easy enough that my 8th grader could do them independently if she wished. Her favorites were the chemistry experiments. I love the way the experiment log is set up. We used the log sheets to make journal pages in her science journal. I also liked that you can organize a swap or simply use one on your own. Most of the materials needed for the experiments are found around the home and hardly any purchasing needs to be done. It is also great that all the experiments are mom tested. Another good aspect is easy to understand and straight to the point solutions.
Currently Activity Bags is offering a free download sampler e-book for filling out a survey. Please visit the
Activity Bags Survey Page
to receive the sampler.
Please take a visit to Paula and Sherri's website and check out what
Activity Bags
are all about.
To find out what other reviewers think of the product visit
TOS Review Crew
.
Disclaimer: As a member of the TOS Review Crew, I received this product at no cost to me in exchange for my honest review. All opinions are mine.