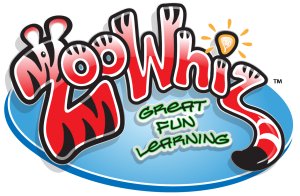 These days what kid doesn't enjoy playing on the computer. What if you could learn math, reading, grammar, word skills, and punctuation while playing.....If so, then
Zoowhiz
would be a good fit for your family. We were offered a
premium subscription
to Zoowhiz to review through the TOS Review Crew. Zoowhiz is recommended for students 5 - 15 years of age.
Let us look at what you get with the premium subscription:
Play Zoowhiz with all the free features
More cool animals
More awesome arcade games
Detailed animal info
Targeted learning
Unlimited Access 24/7
Achievement Certificates (coming soon)
Normally a premium subscription will run you $59.95, but currently Zoowhiz will allow you to upgrade from your free account for only $14.95.
Now let us look at all the components that make up Zoowhiz. All components are found on the map.
Learn and Earn
Learn and Earn has three activities/subjects to choose from: math, words, and reading.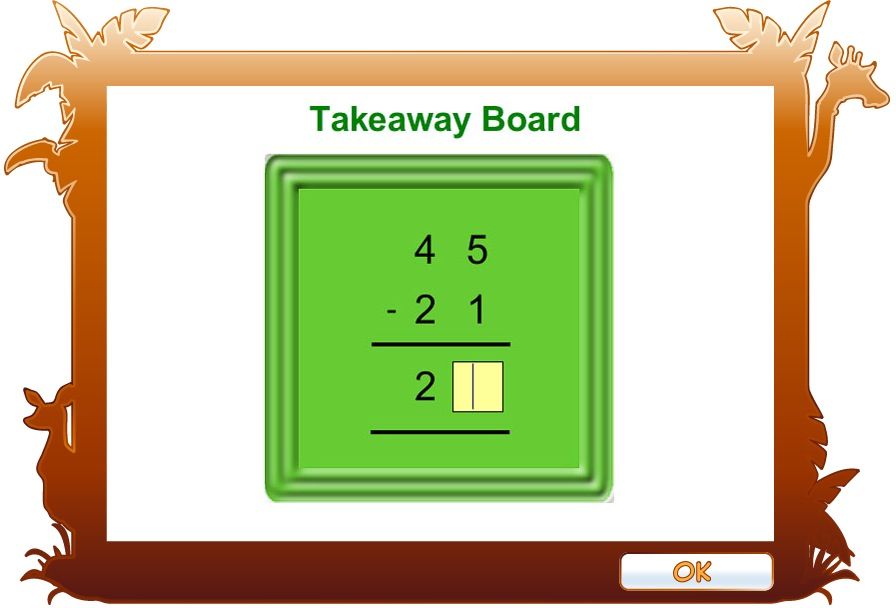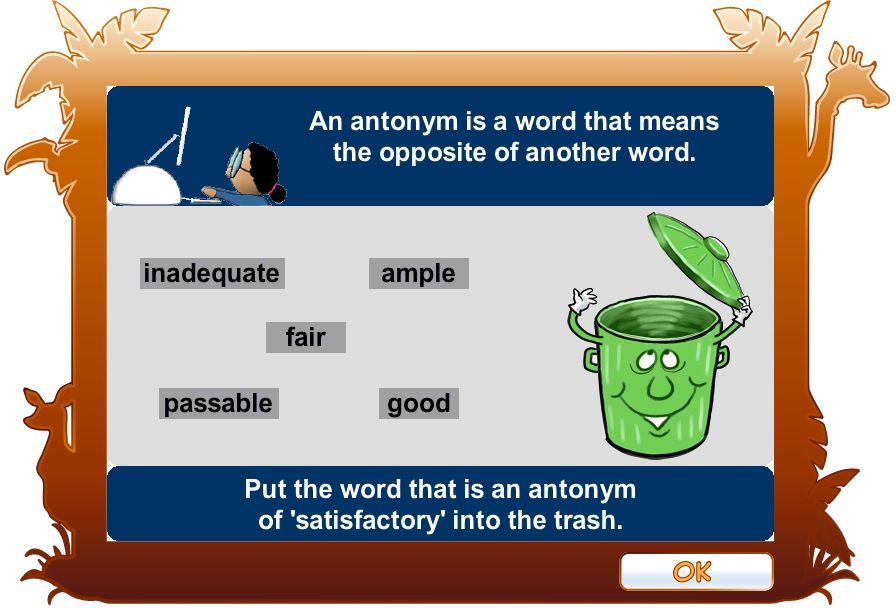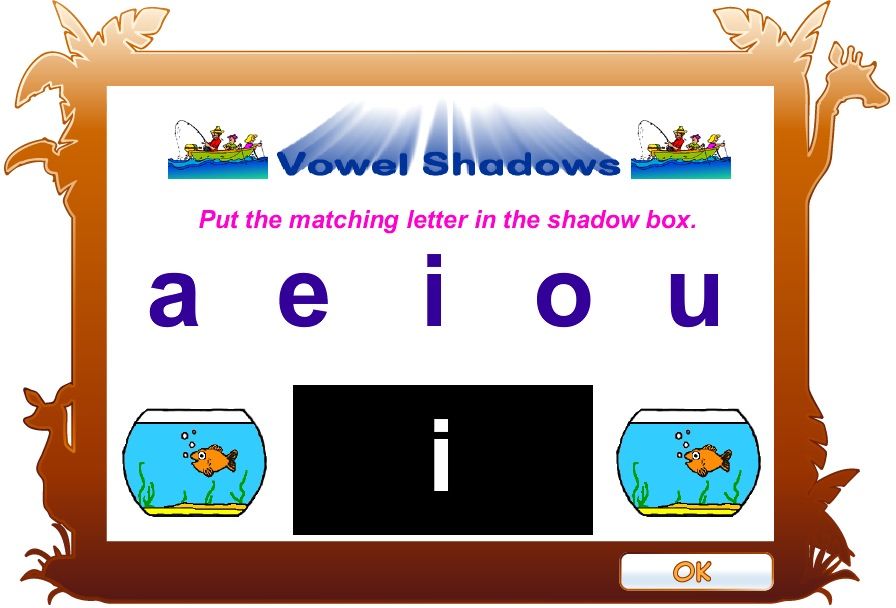 When setting an account up you will choose the age range appropriate for your child, therefore when choosing a subject to learn it will already be in the correct age range. Each problem gives you two chances to answer correctly. If an incorrect answer is given it will then give the correct answer. As questions are answered correctly the student will earn coins to spend. Also the questions that are answered incorrectly will be brought back again and again until answered correctly.
Arcade
The arcade has games such as bubble plunge, pattycake panic, etc. to play. Each game the student plays cost money. First go to learn and earn, gain money, then go play games. Currently there are seven different games to play. Our favorite game was bubble plunge.
Biodome
In the biodome shop a student can purchase animals with the money they collect from learn and earn. Animals include everything from a bulldog to mythical creatures. Once the animals are purchased they are placed in the student's personal zoo. Each animal comes with a description and interesting facts.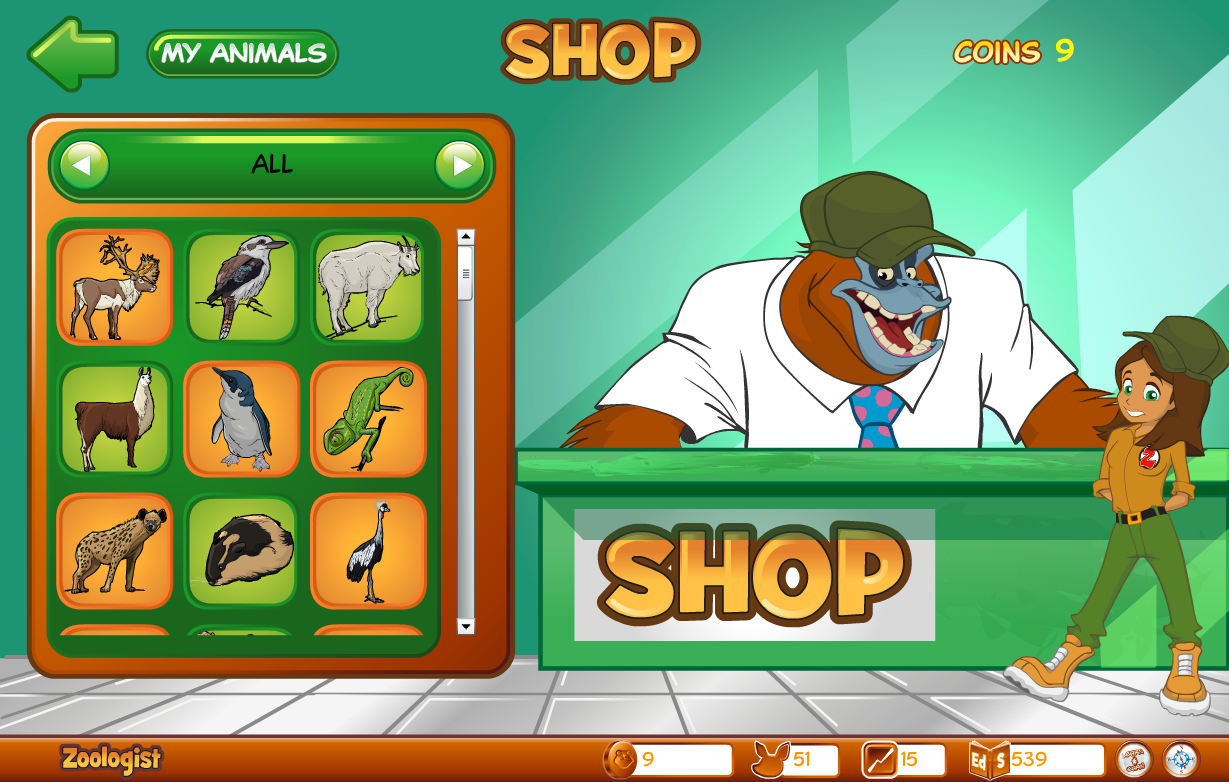 Milestones
In milestones a student or parent can view how they are progressing in each subject. Once clicking on a subject a chart will display with all the categories for said subject. Instead of grades the students receive smiley faces with different facial expressions. After the chart displays you can then click on each category to see which problems/questions were missed.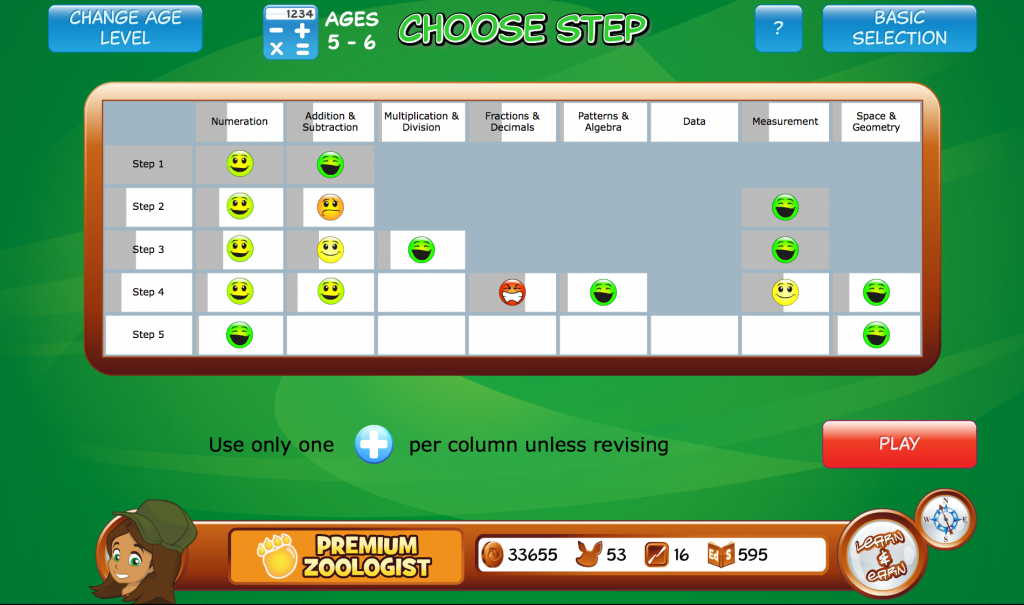 How we used the product and what we thought
We used this product three times a week and included it with our language arts studies. Overall we think this is a good product, especially for visual learners. Immediate feedback is also a plus. We felt that the website was very easy to navigate. Grace liked the different choice of avatars and purchasing exotic animals.

The questions and problems were definitely on her level and some were even hard for her to answer. The education content for older students is good. Graces only negative about the program was even though the learning aspect was on her level, the graphics, games and concepts seemed to young for a 12-15 year old. Also it would be nice to do something with the zoo animals once you purchase them. So to reiterate, this is a good product overall. I would give it 4 out of 5 stars. Grace would give it 3 out of 5 stars. As a side note we did enjoy the Australian accents and slang terms that were used throughout the program. The price is right for this subscription too.
Go visit
Zoowhiz
and check out all the possibilities of online learning they offer.
See what other crew members thought at
TOS Review Crew
.
Disclaimer: As a member of the TOS Review Crew, I received this product at no cost to me in exchange for my honest review. All opinions are mine.